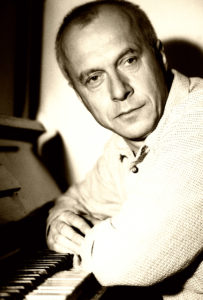 Between February and June of 2015 Czech composer 
Jan Jirásek
 brought together the combined forces of the Bonifantes Boys Choir and the Czech Soloist Consort in the acoustically resonant Municipal Music Hall in the Czech Republic's city of Hradec Králové there to record for 
Navona Records
 three of his works for choral ensemble: 
Missa propria
, 
Mondi Paralleli
, and 
Tam, kde sláva neprestává
. Under the title of 
When the Soul Speaks
, the results are impressive. Rather than adhering to a traditional format of the Catholic Mass, all three of these works embrace a free form both in text and musical structure.
Missa propria
 (Proper Mass) is made up of 
Kyrie, Gloria, Miserere, Credo
 and 
Agnus Dei
 and then divided up into three sections. The haunting music is given a lovely rendition by both the 
Bonifantes Boys Choir
 and the 
Czech Soloist Consort
 under conductor 
Jan Míšek
. With 
Mondi Paralleli
 our composer seeks spiritual commonality between Judaism and Christianity by simultaneously incorporating into his music Hebrew and Latin texts on several occasions. The juxtaposition of texts and choral groupings in counterpoint is nothing short of brilliant.
Tam, kde sláva neprestává
 (
Unending Glory
) is made up of three sections: 
Hospodine, pomiluj
(
God's Love
), 
Svatý Václave
 (
Saint Wenceslas
), and the martial 
Ktož jsú boží bojovníci
 (
Jesus Warriors
), the latter one using some percussion as accompaniment. Here, as in the two previous compositions one can hear hints of medieval and early Renaissance Chant, underpinning 
Cantus Firmus
, 
Conductus
 structures, and Motet-like choral forms. At this point I have to sound off my one negative comment about this otherwise beautiful album: Nowhere in sight is there a program note about the music or a single translation of the texts. With great difficulty, since I neither read and write nor speak Czech I managed by dint of searching to come up with a few probably poor translations of the titles. That and no credit given to the sound engineer (s) keeps this otherwise amazing album from giving a flawless impression. Made piquant by occasional dissonances and nods to monodic writing, Jirasek's music offers a wondrously eclectic mix of post-Romantic melodic impulses and severe compositional adherence to solid counterpoint. His is the work of a master composer with a deep spiritual current running through his being, and that is one of the many saving graces of this album, along with the gorgeous singing of its boys and men.